6. Events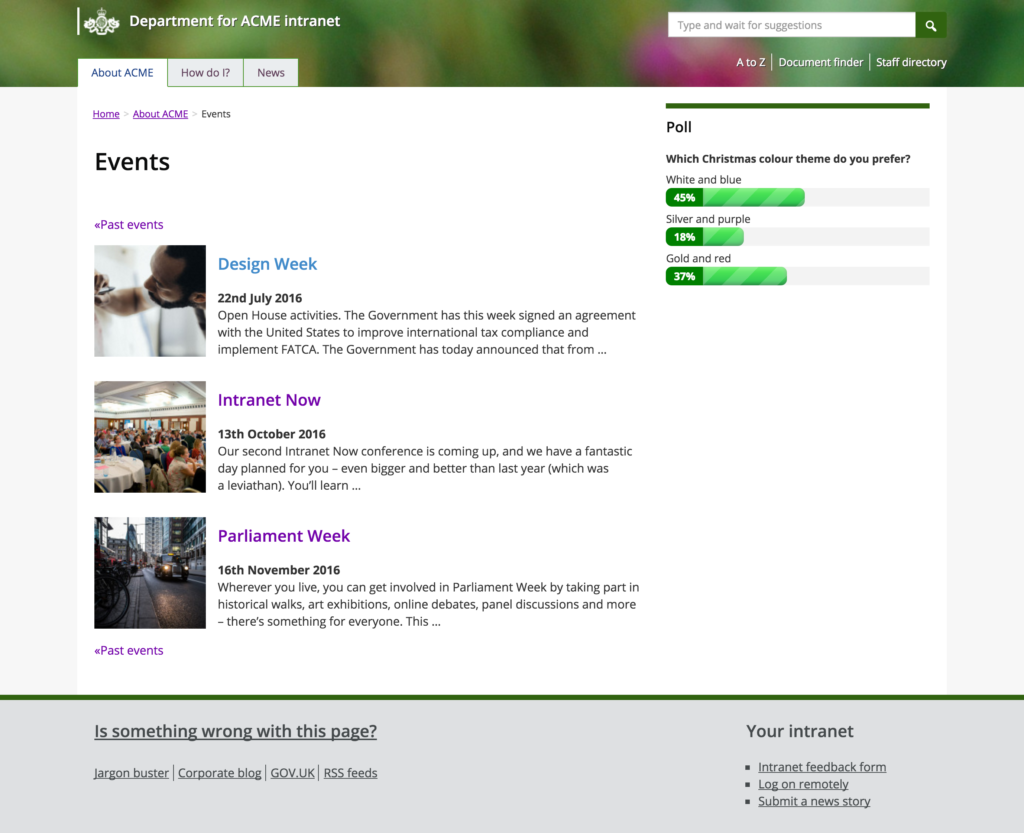 There are two templates for events;
Events page
Shows only future events. Past events are automatically put into draft status and do not appear in listings or search results.
Events (inc past) page
Shows past and future events.
Both templates pick up the Events landing widget area in the sidebar, and can work with event types to show categorised lists of events.