Add or edit an event Task
Left-hand menu: Events
Event type
You can group events under event types.
Dates and times
Enter dates and time as appropriate. Events will be displayed in forthcoming order.
Booking form
There are 2 methods to support online booking. You can setup an intranet form and choose the form number in the booking form menu. Or you can setup your event on Eventbrite and include your ticket number here.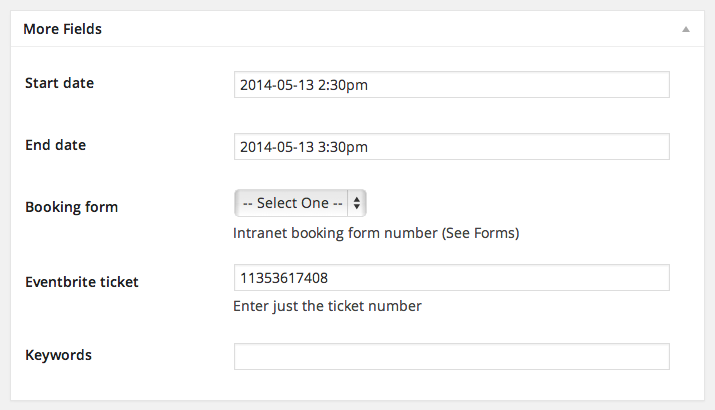 You can categorise events using the Event type panel.