Add a poll Task
You'll need the Gravity Forms and Gravity Forms Polls plugins to use these instructions.
Create a poll
In Forms, add a new form and give it a title.
On the Advanced panel in the right hand column, choose Poll. This will insert the basic poll field into the form.

Click on the basic form to open the options and add your poll question and possible answers.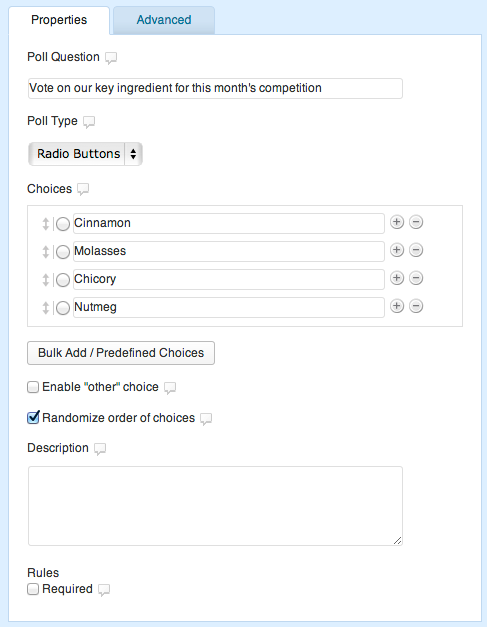 Save the form.
Choose the Form Settings option and complete each of the four tabs:
Form settings – basics
Confirmations – onscreen message after vote or ping to another page
Notifications – emails to admins
Polls – options for blocking multiple votes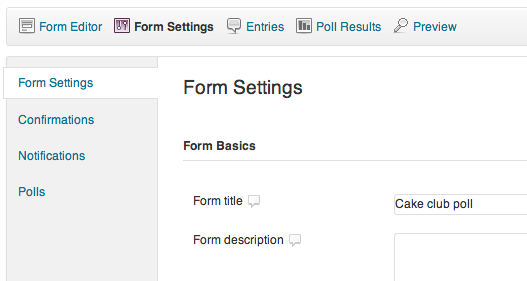 Then save the form again.
To add the poll into a widget area, use Appearance, Widgets, and drag the Polls widget into a widget area. You can choose your poll from the options.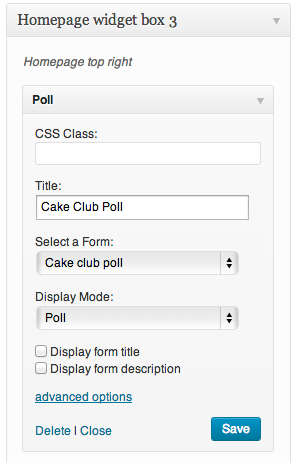 Polls can also be inserted directly into posts using the "Add Form" button.